52-2 District Court Judge Kelley Kostin in Clarkston
Judge Kelley Kostin is a judge with high standards who expects attorneys to be well-prepared and punctual. She expects defendants to be respectful of the court. Judge Kostin is a no-nonsense judge who is fairly strict with criminal cases, especially with OWI/DUI and domestic violence cases. She is known to infuse a degree of compassion into a case's proceedings if a defendant shows he or she is remorseful and interested in learning from a mistake.
The 52-2 District Court serves the communities of the Townships of Brandon, Holly, Groveland, Rose, Springfield, White Lake, and the Villages Clarkston, Holly, and Ortonville.
Professional history and community involvement
Judge Kostin received a Bachelor of Arts degree in Economics from the University of Michigan in 1983 and her law degree from The University of Detroit Law School in 1991. She practiced law in a private firm for 13 years, and during part of this time, she was Magistrate at the 52-2 District Court. In addition to her law-oriented activities, Judge Kostin is involved in community organizations such as the Clarkston Area Optimists, and she has served a Trustee for the Notre Dame Preparatory Academy. In 2002, she was named Clarkston's "Youth Volunteer of the Year."
Judge Kostin is Past President of the Oakland County District Judge's Association, and she serves on the Oakland County Community Corrections Advisory Board.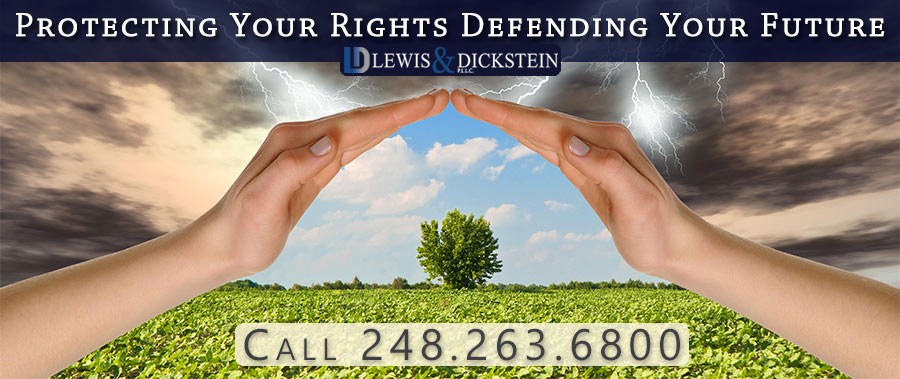 Types of criminal cases handled by Judge Kostin
Judges in Oakland County District Courts, including the 52-2 District Court in Clarkston, handle civil infractions, misdemeanors, and portions of felony cases. Civil infractions such as traffic tickets are cases that are punishable by a monetary fine and sometimes points on your driving record. Misdemeanors carry fines as well, but also carry potential jail time, ranging from 30 days to 1 year in jail. Felonies are criminal charges that carry a penalty of more than one year in jail, meaning a possible state prison sentence. A defendant can also be sentenced to up to five years on probation for a felony conviction.
A felony preliminary exam is a probable cause hearing. The District Judge must determine if the prosecutor has enough evidence to support the charges against a defendant. If the district judge decides the prosecutor has made the case sufficiently, he or she will either send the case to the county circuit court for final disposition or will preside over a plea agreement for a reduced charge, such as a misdemeanor. Of course, a district judge also has the option of dismissing a case after a preliminary exam if the prosecutor does not meet his or her burden of proof. A creative and astute defense attorney has the best chance of developing a winning legal argument to get felony or misdemeanor charges dismissed.
With the right attorney by one's side and the right attitude in one's heart, a defendant will typically receive a fair and just resolution of their criminal charge in Judge Kostin's court.
Examples of misdemeanors cases heard by Judge Kelley Kostin:
Assault and Battery
Domestic Violence
Drunk Driving 1st or 2nd Offense
Lower-level Drug Cases
Drug Possession
Ordinance Violations and Probation Violations
Retail Fraud 2nd or 3rd Degree (shoplifting)
Examples of felony cases for which a preliminary exam may be held:
Felonious Assault
Home Invasion
Murder and Manslaughter
Armed or Unarmed Robbery
Retail Fraud 1st Degree
Criminal Sexual Conduct or Rape Charges
Child Abuse
Computer and Internet Crimes
Drug Manufacture or Delivery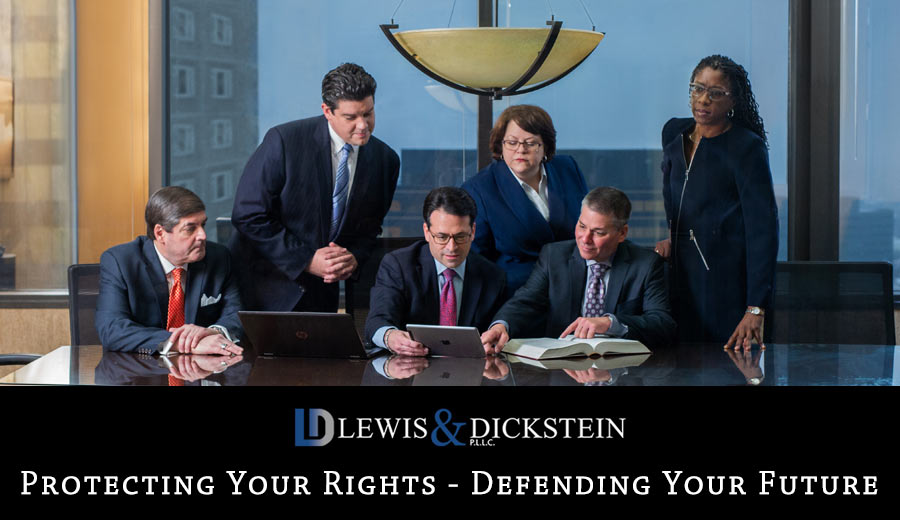 A Criminal Defense Law Firm Experienced with Judge Kelley Kostin
The attorneys at LEWIS & DICKSTEIN, P.L.L.C. regularly appear before Judge Kostin in the Clarkston District Court. We have had very good experiences in her court, and we believe we have a mutually respectful relationship. Judge Kostin's standards are high, and we meet her expectations every time. Judge Kostin is thoughtful and deliberate when high-level lawyers litigate in her court. Conversely, the fastest way to get an unfavorable ruling is to walk into her court with an inexperienced attorney or a lawyer without extensive expertise in criminal defense. If you have a case before Judge Kostin, call LEWIS & DICKSTEIN, P.L.L.C. and we will find a way to help you.
Call us today at (248) 263-6800 for a free consultation, or complete a Request for Assistance Form and we will contact you promptly.
We will find a way to help you and, most importantly,
we are not afraid to win!