47th District Court Judge James Brady in Farmington Hills, Michigan
Judge James Brady in the Farmington Hills District Court is a fair judge who will rule according to the law, treat people with respect, and endeavor to be fair to everyone that appears in his courtroom.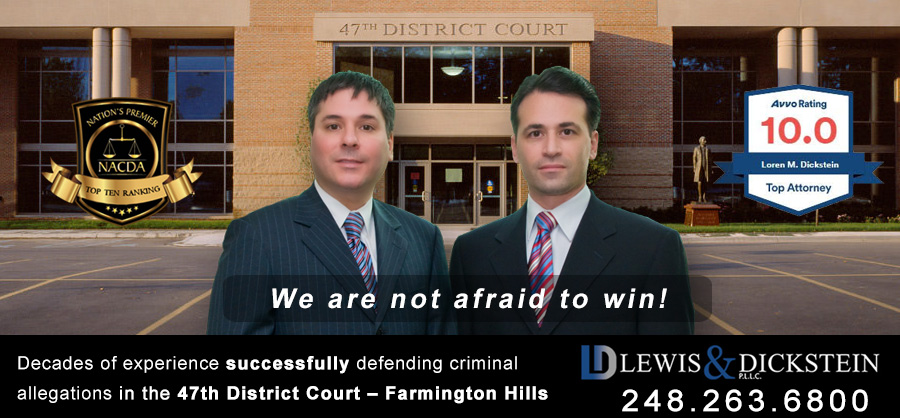 Judge James Brady in the 47th Judicial District Court is a thoughtful judge who is widely respected for being fair and impartial. Although he will order a jail sentence if appropriate, Judge Brady is receptive to a persuasive argument in favor of probation when crafted by an experienced defense attorney. Unlike many judges, Judge Brady will dismiss a misdemeanor or felony charge if the law supports such a decision.
About Judge Brady in Farmington Hills, Michigan
Judge James Brady is one of two district judges in the 47th District Court in Farmington Hills. The 47th District Court serves the cities of Farmington and Farmington Hills. Judge Brady received a Bachelor's Degree from the University of Michigan and received his law degree from Wayne State University School of Law in 1979. He was an assistant prosecutor in Oakland County from 1980 to 1984, then proceeded to private practice from 1984 through 2002. He was appointed to the position of the magistrate at the 47th District Court in 1986 and held that position until he was appointed to be a district court judge.
Judge Brady was elected as a judge in 2002 and subsequently served as the court's chief judge from 2004-2005. Judge Brady has previously served on the State Bar of Michigan Character and Fitness Committee. In addition to being a member of the State Bar of Michigan, he currently belongs to the Oakland County Bar Association, the Michigan District Judges Association, and the Oakland County District Judges Association.
Community Involvement and Personal Facts
Judge Brady has a long history of community involvement, including coaching youth hockey and baseball. Additionally, he is a member of the Exchange Club and the Optimist Club and is the former treasurer of Farmington Families in Action.
Judge Brady has been married to his wife Diane for over 30 years, and they have three children. They have resided in Farmington Hills for over 20 years.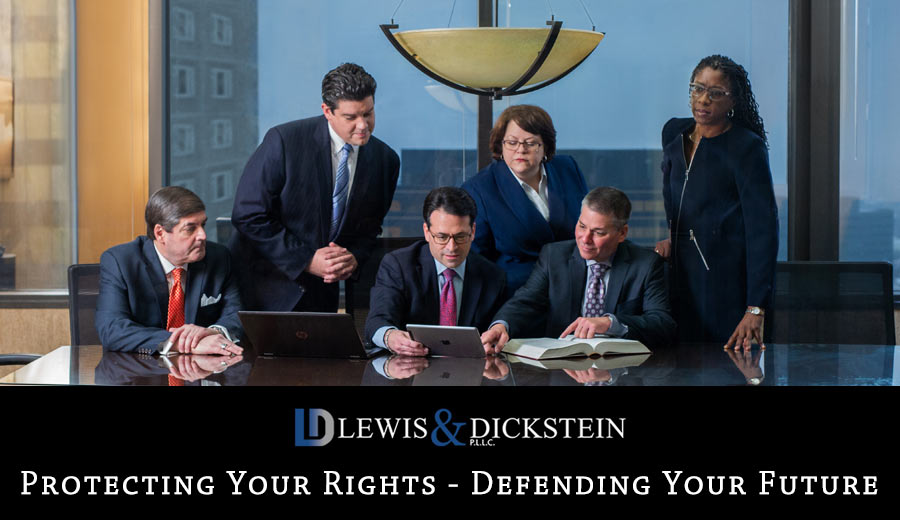 Types of Criminal Cases handled by Judge Brady
District judges handle a variety of types of criminal matters, civil infractions, misdemeanor charges, and felony preliminary examinations. Civil infractions, which are typically minor traffic violations, do not carry any potential jail time, but rather involve merely a monetary fine and possibly points on your driving record. Misdemeanors are the next step up in seriousness and do carry potential jail time, ranging from 30 days to one year (and up to two years of probation).
The most serious criminal cases district judges handle are felony cases. The District Court Judge would handle the arraignment and preliminary examination portions of a felony case. A felony is a crime punishable by prison and up to 5 years of probation. Preliminary exams are probable cause hearings held in the District Court with jurisdiction over the city where an alleged felony purportedly took place. The job of the district judge is to hear testimony and review evidence before deciding if a felony has taken place and whether there is probable cause to believe the defendant committed that crime. If so, then the district judge "binds over" the case to the county circuit court, and if not, the charge should be dismissed or reduced to a misdemeanor. If a defense attorney can convince Judge Brady that a crime wasn't committed or the defendant is not likely the person who committed the crime, he will dismiss the charges. The odds are stacked against the accused, and it takes a lawyer with serious credibility to give his client the best chance of achieving a dismissal of all charges.
Of course, a felony case may be plea-bargained down to a misdemeanor in the district court, in which case the district court has the authority to sentence the defendant. If the prosecution has sufficient evidence of a felony, the case must go to Circuit Court and cannot be retained by the district court.

Felony and Misdemeanor Cases Start with an Arraignment
In any case, where jail or prison time may be imposed, the defendant has a right to a fair bond under the 8th Amendment. A bond may be posed with cash, with a bondsman, or a promise to appear if the defendant is granted a personal bond. If the defendant cannot post bond, he or she will remain in jail until the conclusion of the case. Getting a personal bond or a low bond is possible if an experienced defense attorney makes all the right arguments. Having a defendant out on bond can make all the difference in obtaining the best possible result. A defendant who remains in jail is more likely to get railroaded, suffer emotional or physical trauma, get manipulated into an unfavorable plea bargain, and sentenced to more time in jail or prison.
Examples of misdemeanors in the 47th District Court:
Retail Fraud 2nd and 3rd Degree
Operating While Intoxicated or Driving Under the Influence 1st and 2nd Offense
Domestic Violence
Driving While License Suspended or Revoked
Misdemeanor Drug Offenses
Assault and Battery
Reckless Driving
Examples of felony cases in the 47th District Court:
Felonious Assault
Retail Fraud 1st Degree
Home Invasion
Armed and Unarmed Robbery
Felony Drug Cases
Felony Operating While Intoxicated 3rd Offense
Criminal Sexual Conduct
Weapons Offenses
Sexual Assault Charges or Child Pornography (CSAM)
Internet Crimes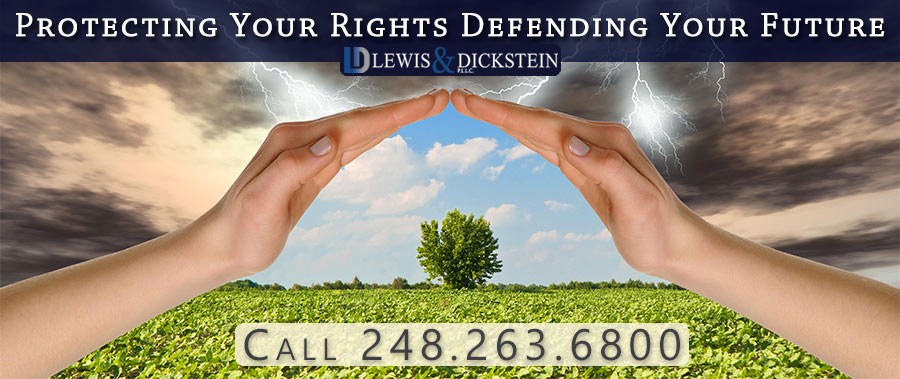 Getting the Best Results with Judge James Brady in the 47th District Court
The attorneys at LEWIS & DICKSTEIN, P.L.L.C. regularly appear before Judge Brady, and we have been very successful in his court. Judge Brady and our defense attorneys have a mutually respectful relationship, and we understand how to be most effective in his courtroom. Judge Brady demands preparation, professionalism, and legally supported arguments. He has little tolerance for fast-talking and great respect for highly prepared, respected, and capable attorneys.
If you want an attorney that is highly effective and will give you the best chances of success, the Defense Team with LEWIS & DICKSTEIN, P.L.L.C. is your best bet. If you have a misdemeanor or felony case before Judge Brady, call us, and we will take the time to talk with you, answer all of your questions, address each of your concerns, and work with you to develop a winning strategy.
Call us today at (248) 263-6800 for a free consultation, or complete a Request for Assistance Form and we will contact you promptly.
We will find a way to help you and, most importantly,
we are not afraid to win!