Oakland County Expungement Attorneys
If you have been convicted but want a clean criminal record, you may be eligible for expungement in Oakland County. Our expungement team can help you get a fresh start.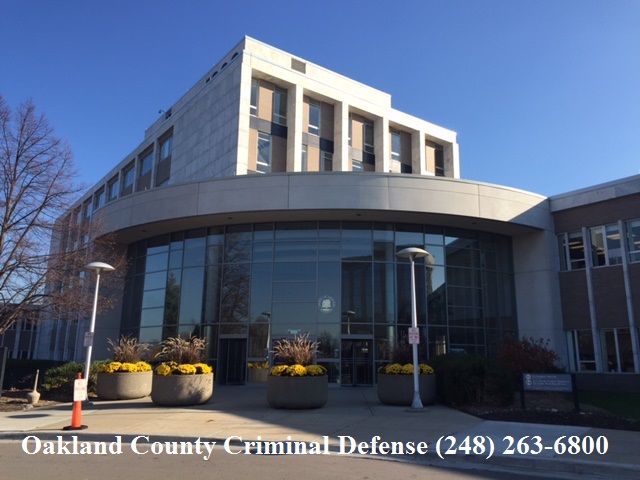 What is an Expungement?
Expungement is the process of clearing your public criminal record, also known as "setting aside a conviction." Setting aside a conviction in Oakland County, Michigan, makes the arrest and criminal conviction nonpublic. When a conviction is successfully set aside (expunged), the information regarding the crime will not be available to anyone outside law enforcement. The Oakland County Expungement Attorneys with LEWIS & DICKSTEIN, P.L.L.C. have decades of experience winning felony and misdemeanor Motions to Set Aside Convictions.
How to Get an Oakland County Expungement
A "Motion and Application to Set Aside Conviction" must be filed before the convicting court to apply for an expungement. In most cases, the judge's clerk will schedule a hearing date to appear before the judge. The application includes fingerprinting, sending specific documents, and paying a fee to the State of Michigan. The court then considers the following:
(1) your "circumstances and behavior" in the years before your application and
(2) if setting aside the conviction would be "consistent with the public welfare."
You must prove to the judge that society would be well-served by clearing your record to win.
Although removing a criminal offense from your record is not possible in every circumstance, working with an experienced and knowledgeable attorney who can help you explore your options is essential. The expungement attorneys at LEWIS & DICKSTEIN, P.L.L.C., have handled many cases in Oakland County, resulting in successful expungements.
Expungement Requirements in Oakland County
Michigan expanded the number and types of expungable offenses in October 2021. People can now request expungement on no more than three (3) felony offenses and an unlimited number of misdemeanors. The eligible offenses can all be in Oakland County or mixed in various counties.
No more than two assaultive crimes are expungable, and no more than one felony conviction for the same offense if the offense is punishable by more than ten (10) years imprisonment.
Assaultive Crimes include:
Threats, assaults, and batteries against family independence agency employees;
Any felony or misdemeanor assault of any type;
Carjacking and Robbery;
Offenses involving explosives, harmful chemicals, biological substances, radioactive material, electronic or electromagnetic devices, offensive or injurious substances or compounds, and combustible substances;
Offenses related to terrorism;
Murder, Homicide, Assault with Intent to Murder;
Kidnapping, Unlawful Imprisonment, Stalking, or taking an adult or child hostage;
Criminal Sexual Conduct (CSC), Molestation, Child Abuse, and Rape;
A crime resulting in miscarriage, stillbirth, or death or harm to an embryo or fetus
Home Invasion; and
Felonious Discharge of a Firearm.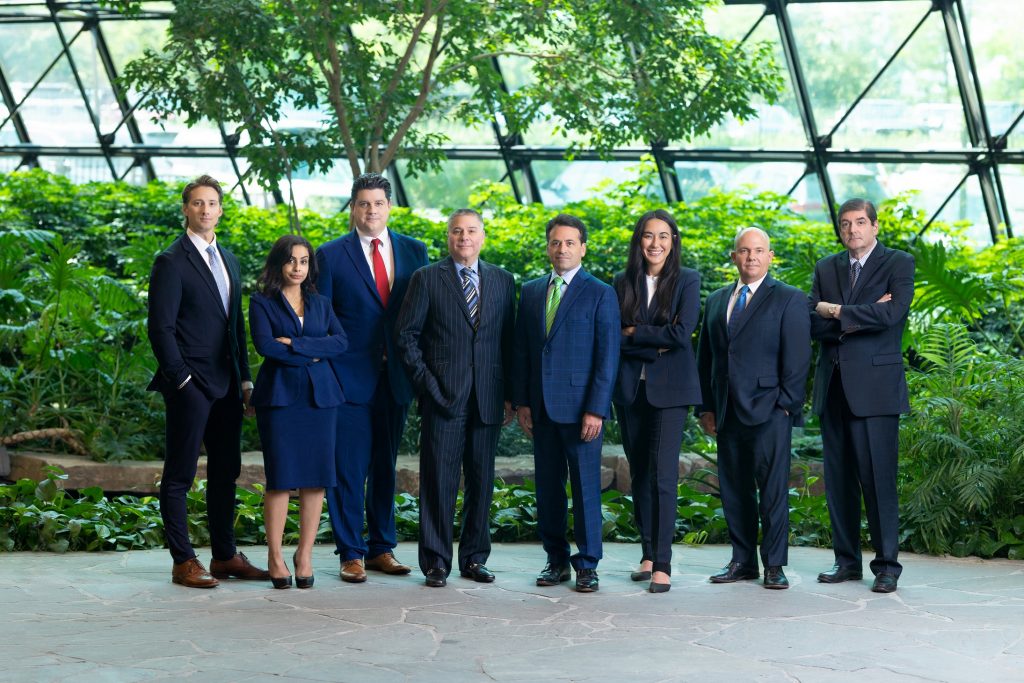 Automatic Expungements
After October 12, 2022, at the earliest, a maximum of two (2) felony convictions and up to four (4) misdemeanors will be subject to automatic expungement, with various exceptions, including an assaultive crime, crime of dishonesty, a felony punishable by ten (10) or more years, a crime against a child or vulnerable adult, or a crime related to human trafficking.
For an offense to be eligible for automatic expungement, there must be no contact with the criminal justice system for seven (7) years from the imposition of sentence for a misdemeanor and ten (10) years from the conclusion of probation or incarceration, whichever is later, for a felony. Call our Oakland County Expungement Attorneys for a free consultation, and we will help you determine your eligibility and the best strategy to clear your record.
According to an April 26, 2023, article in the Detroit News by Beth LeBlanc, automatic expungement does not result in federal firearms rights restoration.
Michigan's Expanded Expungement Eligibility
Traffic convictions other than a second or subsequent OWI/DUI, traffic crimes that resulted in death or serious injury, or traffic offenses involving the operation of a commercial vehicle can be set aside under the Clean Slate Laws. In other words, first-offense OWI, Reckless Driving, Driving While License Suspended, Drag Racing, and many other offenses under the Motor Vehicle Code are now expungable.
A streamlined process, including no waiting period, is available for expunging marijuana possession convictions.
Multiple felonies or misdemeanors arising within 24 hours count as one conviction for expungement, except for assaultive crimes, offenses involving the use or possession of a dangerous weapon, or crimes with a maximum penalty of ten (10) or more years in prison. This provision is called the "One Bad Night Rule."
Offenses that will Disqualify you from Expungement
Under the Michigan expungement laws, some crimes are not eligible for expungement in Oakland County. These crimes include:
Life felonies or attempted life felonies;
Felony domestic violence with a previous misdemeanor domestic violence conviction;
Child abuse;
Most Criminal Sexual Conduct offenses (CSC);
Second or subsequent OWI/DUI (drunk or drug-related traffic offenses);
Crimes committed during the operation of a commercial vehicle;
Traffic offenses causing injury or death;
Permitting a 16-year-old or younger female to be in a house of prostitution;
Holding an individual in debt bondage;
Any crime directly or indirectly related to human trafficking for forced labor; or
Any offense related to terrorism.

Waiting Requirement for Expungements
Under Michigan law, the court may not grant a motion to set aside a conviction until after a certain number of years following release from probation or release from prison, whichever was later. A defendant can file an Application to Set Aside Conviction in the Oakland County Circuit Court or any Oakland County district court before the end of the entire waiting period; however, the judge cannot grant relief until after the time has elapsed.
The waiting period is as follows:
Three (3) years for misdemeanors;
Five (5) years for one or more serious misdemeanors or one felony; or
Seven (7) years for multiple felony convictions.
Benefits of Expunging Your Record
Setting aside one or more Oakland County felony or misdemeanor convictions can result in better or new employment, housing eligibility, restoration of civil rights, and financial opportunities. Imagine the relief when the judge sets aside your prior conviction(s), and you can move forward with no criminal record. You will have peace of mind knowing that you can truthfully and legally answer "no" when asked whether you have any criminal convictions.
Without a successful expungement, the conviction remains on your record, often preventing you from obtaining meaningful employment or promotions at work. When deciding on the caliber of a lawyer to hire for an expungement motion, it is helpful to consider the cost of losing. If the judge denies your application for any reason, you must wait an additional three (3) years to re-file your application. What is the cost of three years of lost opportunity if you fail? When considering the value of clearing your criminal history, the importance of hiring an experienced, successful Oakland County lawyer becomes clear.
The law firm of LEWIS & DICKSTEIN, P.L.L.C. has successfully represented expungement clients throughout Oakland County and Michigan. They will do whatever it takes to help clients clear their criminal records. We can use our decades of experience to help wipe out your criminal history. We've won countless expungement motions in the past three decades in all of the following courts:
Oakland County Circuit Court
43Rd District Courts in Madison Heights, Ferndale, and Hazel Park
44th District Court in Royal Oak
45th District Court in Oak Park
46th District Court in Southfield
47th District Court in Farmington Hills
48th District Court in Bloomfield Hills
50th District Court in Pontiac
51st District Court in Waterford
52nd District Courts, Divisions 1, 2, 3, and 4 in Novi, Clarkston, Rochester, and Troy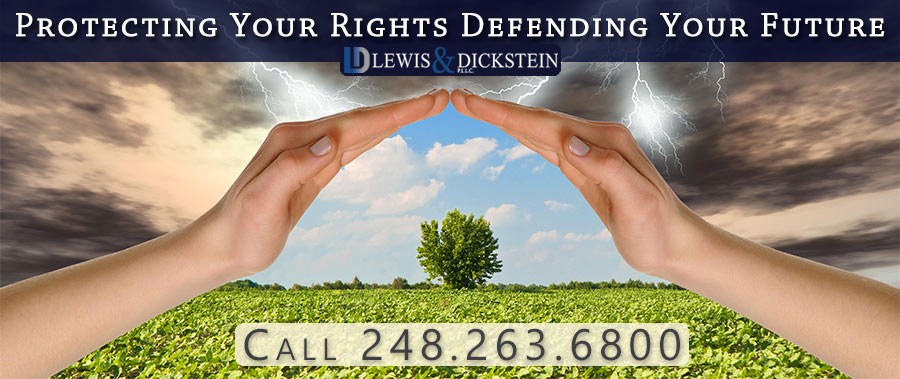 Oakland County Expungement Attorneys
Whatever your particular situation, we will consult with you free of charge and determine whether you may qualify for an expungement. We can then guide you through this process and, if you are eligible, help you clear your criminal history as quickly as possible. When people represent themselves or hire a bargain lawyer, the result can be unnecessarily devastating. You may only get one chance to request an expungement, and we can ensure it is done right the first time and for fair and affordable legal fees.
The expungement laws are complex, and some lawyers have difficulty getting their client's multiple convictions set aside. The expungement team with LEWIS & DICKSTEIN, P.L.L.C., has decades of experience and an unparalleled track record of success in Oakland County and courts throughout Michigan. Contact us for a free consultation and case evaluation. If there is a way to help you, we will find the way!
Call us today at (248) 263-6800 for a free consultation or complete an online Request for Assistance Form. We will contact you promptly and find a way to help you.
We will find a way to help you and, most importantly,
we are not afraid to win!