Matthew Sabaugh, Judge in the 37th District Court in Warren, Michigan
The Honorable Matthew Sabaugh was appointed to the bench in 2008. He has established himself as a thoughtful, intelligent jurist who strives to follow the law and rule compassionately.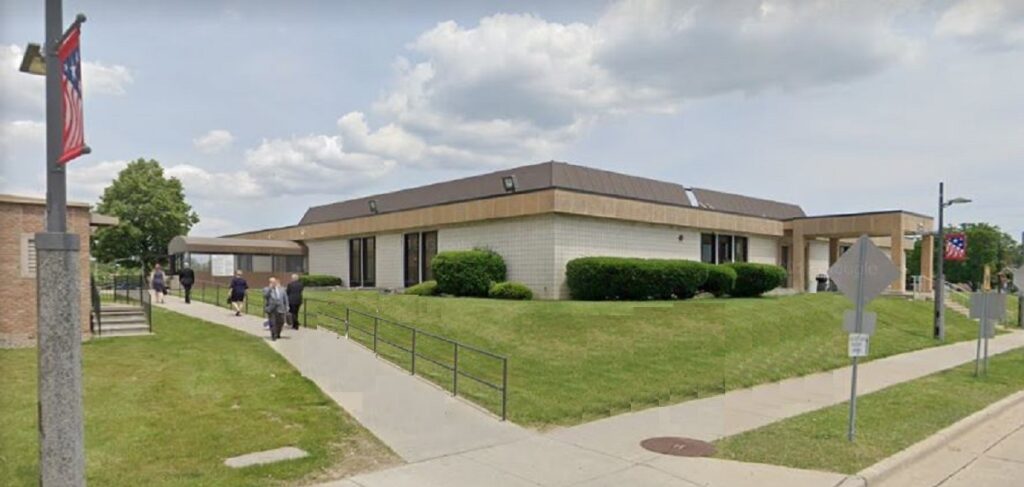 37th District Court Judge Matthew Sabaugh
Judge Matthew Sabaugh in Warren's 37th District Court is one of four district judges. He and his judicial colleagues in Warren serve the communities of Warren and Centerline. Warren is the most populous city in Macomb County, and the 37th District Court has a full criminal docket every day.
A court with an extremely busy docket might make a judge develop an irritable, over-worked demeanor, but not so with Judge Sabaugh. Judge Sabaugh is well-known to be one of the friendliest, respectful, and compassionate judges in Macomb County. This is not to say he cannot be tough. He will not hesitate to impose a punishment he deems to be appropriate for those he finds to have violated the law.
Attorneys who regularly appear before Judge Sabaugh know they will receive fair and unbiased treatment from Judge Sabaugh. Judge Sabaugh's rulings in criminal cases are consistently based upon an accurate interpretation of the law, yet infused with a sense of compassion rarely found in many other courts. In other words, the defense gets a fair shot in Judge Sabough's court, and he is not just another "rubber stamp" for the Macomb County Prosecutor's Office.

Professional Background and Community Involvement of Judge Matthew Sabaugh
After obtaining a Bachelor's degree from Michigan State University in 1993, Judge Sabaugh received his law degree from Detroit College of Law in 1999, taking classes at night while working full time during the day as a legislative assistant for the 28th Michigan House District. After serving as an assistant Macomb County Prosecutor for 8 years, he was appointed to his judgeship in 2008 by Governor Granholm. He has since pursued numerous changes within the 37th District Court to increase efficiency and help disadvantaged civil litigants and criminal defendants. Judge Matthew Sabaugh in Warren is the presiding judge of the Warren-Centerline Treatment Court, which has as its goal ending drug and alcohol-related criminal activity by focusing on treatment and rehabilitation and reducing repeat offending.
Judge Sabaugh is a member of the Executive Committee of the Traffic Safety Association of Macomb County, Warren Kiwanis Club, the Detroit NAACP, the Macomb Homeless Coalition, and the Detroit Zoological Society, to name but a few of his involvements. Other community-oriented activities include the "High School Mock Trial Competition" and the "Court in School" programs, where real cases are held in schools and seen by students. He has received numerous awards and citations of appreciation for many of his efforts.
Types of Criminal Cases Handled by Judge Sabaugh
Judge Matthew Sabough handles civil infractions, misdemeanor criminal cases, and portions of felony cases. A civil infraction is a ticket such as a traffic ticket. Civil infractions are not "true" criminal cases because they do not carry potential jail time, but rather involve a fine and possible points on a driver's license.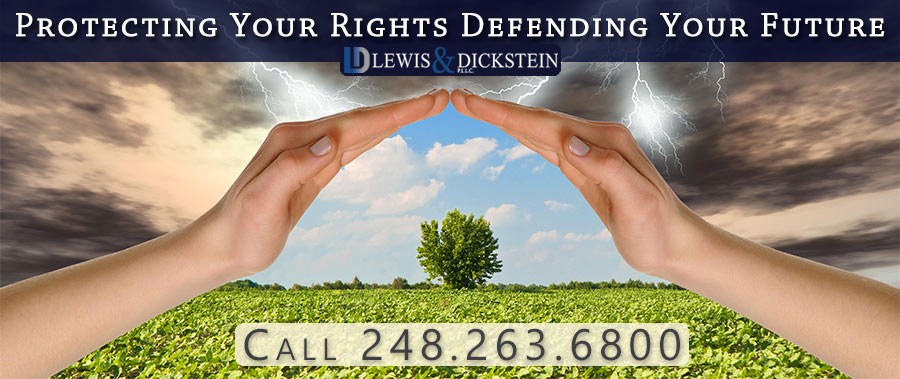 Misdemeanors are the next step up in seriousness and carry potential jail time, ranging from 30 days to 1 year. The judge must first set a bond in potential jail cases and then schedule hearings until the matter is resolved. Misdemeanors involve much more in the way of fines and costs, sometimes totaling hundreds or even thousands of dollars, possible jail, and years of probation. The terms and conditions of probation can be so technically complex, and a defendant with the best intentions can find themselves facing an allegation of probation violation. Judge Sabaugh would also preside over a jury trial in a misdemeanor case.
The most serious criminal cases district judges preside over are felony charges. Judge Sabaugh would handle the beginning portion of a felony prosecution, including arraignments, probable cause conferences, and preliminary exams. Preliminary exams are probable cause hearings held in the 37th District Court. The job of Judge Sabaugh is to hear testimony, examine the evidence, and decide whether the defendant committed a crime. If so, the district judge will "bind over" the case to the county circuit court for further proceedings and possibly a trial. A conviction on a felony charge can result in a lengthy sentence in prison. An astute defense lawyer may be able to find a way to attack the prosecution's evidence at a preliminary examination, and if successful, Judge Sabaugh could dismiss the case.
The defense and the prosecution may agree to a plea bargain whereby a felony is reduced to a misdemeanor. If this happens, Judge Sabaugh would have jurisdiction to sentence the defendant. A respected, experienced, and zealous defense lawyer has the highest chance of working out a highly favorable plea resolution to a case when that is in the client's best interest.

Examples of misdemeanors for which a trial may be held:
Assault and Battery
Retail Fraud (shoplifting) 2nd and 3rd Degree
OWI or Drunk Driving 1st or 2nd Offense
Reckless Driving
Domestic Violence
Minor Drug and Weapon Charges
Probation Violation (in all misdemeanors)
Examples of felony cases for which a preliminary exam may be held:
Armed Robbery
Murder or Manslaughter
Car-Jacking
Major Drug Offenses
Home Invasion
Breaking and Entering
Larceny from a Person, Motor Vehicle, or a Building
Carrying a Concealed Weapon
Serious Drug Crimes
Felonious Assault
Criminal Sexual Conduct
Successfully Representing Clients in Judge Sabaugh's Court
The attorneys at LEWIS & DICKSTEIN, P.L.L.C. regularly appear before Judge Sabaugh and the other judges in the 37th District Court, and we have achieved a well-known level of success in that court. We have decades of experience successfully defending felony and misdemeanor charges in Warren, Michigan.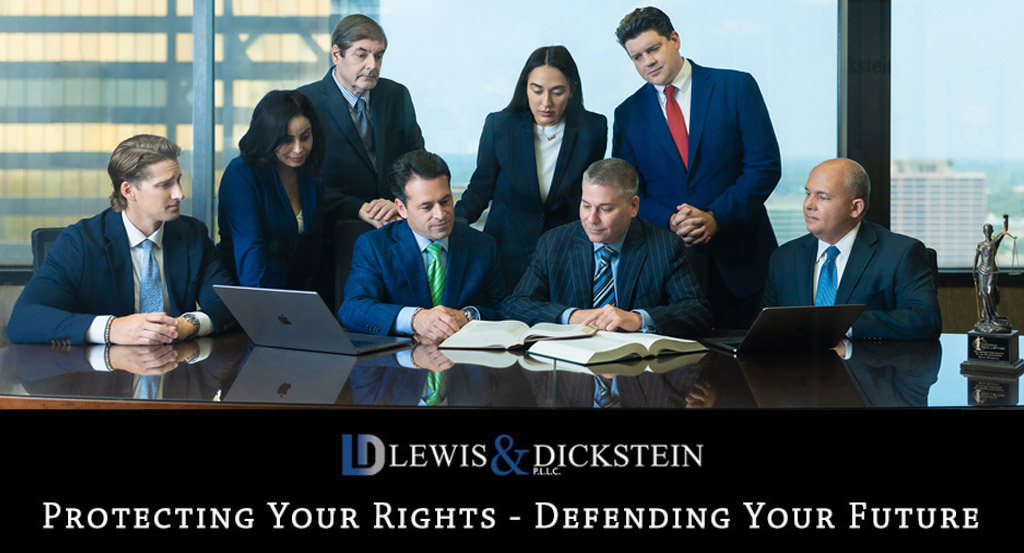 Judge Sabaugh's professional standards are high, and we consistently exceed his expectations when in his courtroom. Our zealous advocacy on behalf of our clients in conjunction with Judge Sabaugh's compassionate approach to criminal cases often leads to a very favorable result for our clients. When a fight is needed, the Defense Team with LEWIS & DICKSTEIN, P.L.L.C., will leave no stone unturned in our battle to achieve the best possible result for our clients. Dismissal of all charges is always our top priority if possible.
If you have a felony or misdemeanor case before Judge Sabaugh, call LEWIS & DICKSTEIN, P.L.L.C. and we will find a way to help you.
Call us today at (248) 263-6800 for a free consultation or complete an online Request for Assistance Form. We will contact you promptly and find a way to help you.
We will find a way to help you and, most importantly,
we are not afraid to win!