43rd District Court Judge Charles Goedert in Hazel Park has Resigned
Judge Charles Goedert was the Hazel Park District Court Judge. He was a tough, no-nonsense judge who handled cases in his unique, confrontational fashion. Now that he is gone, Governor Whitmer will have to appoint his successor.
The 43rd District Court is located on the second floor of Hazel Park City Hall, 43 E. Nine Mile Rd., Hazel Park, Michigan 48030. The District Court in Hazel Park serves over 16,000 residents and handles civil cases (lawsuits seeking less than $25,000), civil infractions, and criminal cases.
Attorneys who regularly appear in Hazel Park know they must be well-prepared, on time, and adhere to the law. While judges have little patience for attorneys who are unprepared or ill-informed, they conversely greatly appreciate attorneys who are well prepared and who have an earnest passion for the practice of law and a genuine and palpable concern for the case they are handling. An attorney who cares enough to thoroughly research a case and develop a compelling, legitimate legal argument has a fair shot at getting a thoughtful and favorable ruling for his or her client. Attorneys were publicly disparaged by the Judge Goedert when unprepared in Hazel Park, and their clients suffered the consequences. There is no excuse for a lawyer to be anything less than their absolute best when in court protecting and defending a client.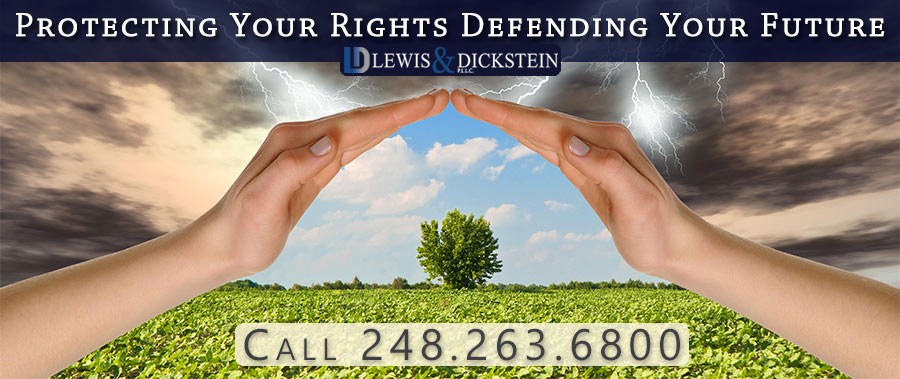 Fair but serious judges historically serve in Hazel Park…watch out for bond violations!
One thing experienced 43rd District Court defense attorneys know is that the judges who have served in that court are typically very stern regarding violations of bond, violations of probation, and sentencing in drinking and driving cases. Even first offenders stand a fair chance of a jail term for a drinking and driving conviction, and it is a high probability that a bond violation or a probation violation will result in jail. Judge Goedert, who recently retired, was unforgiving when it comes to bond violations, even on minor and technical violations. When judges have difficult and harsh personalities, court hearings can be particularly challenging for defendants. In situations such as this, it is imperative that an accused person have the most experienced, fearless, and astute defense lawyer possible.
When the new judge is appointed by Governor Whitmer, the community and local lawyers, like LEWIS & DICKSTEIN, P.L.L.C., will have to take a close look at the new jurist and determine the best strategies for success in his or her courtroom.
Concern for and Devotion to the Community He Serves
The cash-strapped City of Hazel Park was unable to afford to move into a larger, updated building when advised to do so by the State Court Administrative Office. Judge Goedert stepped up and decided to take matters into his own hands, literally. He flew to Fort Smith, Virginia, to purchase used church pews to be used as seats in the 43rd District court's renovation. He rented a U-Haul truck and drove the pews back to Hazel Park (730 miles), and then volunteered his time (up to 40 hours per week) in the evenings after the court was closed to refinish the pews in a workshop he had set up in an old schoolhouse. Magistrate James Paterson, Judge Goedert, and some members of the Hazel Park Public Works Department refinished the mahogany church pews and installed them in the courtroom.

Types of criminal cases handled by the judge in the 43rd District Court in Hazel Park
District court judges handle various types of criminal cases. These cases include civil infractions, misdemeanors, and felony preliminary exams. Civil infractions are ticketed offenses, which can result in a fine but not jail time as a penalty. A misdemeanor is a criminal charge that carries a possible jail term, typically ranging from 30 days to 1 year in jail and up to 2 years of probation. Monetary fines in misdemeanors vary but are generally in the range of $200 to $1,000. District judges in misdemeanor cases set bonds and bail. Many times, the judge grants a personal bond to a defendant who is represented by an attorney. Court-appointed attorneys are not appointed for bond hearings at the start of a misdemeanor case.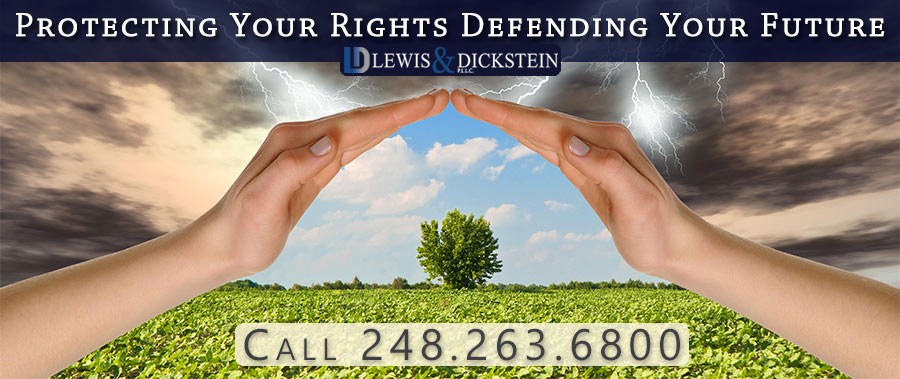 Felony cases are scheduled for arraignments and preliminary exams in the district court. A district judge is first responsible for deciding the amount of the defendant's bond. At a later hearing, called a preliminary examination, he or she will have to rule on whether the prosecutor has proven a crime was committed and probable cause to believe the defendant committed it. If so, the case is "bound over" for further proceedings in the county circuit court. District judges do not have jurisdiction over sentencing for any case carrying a penalty of over one year. If a felony case is plea-bargained down to a misdemeanor, then the case may be sentenced by the district judge in the district court. The probable cause hearing in a felony case is commonly referred to as a preliminary examination, and it is a critical stage in the criminal proceedings.

Examples of misdemeanors in the 43rd District Court
Retail Fraud 1st or 2nd Degree (shoplifting)
Operating While Intoxicated or Driving Under the Influence 1st and 2nd Offense (OWI)
Domestic Violence
Driving While License Suspended or Revoked
Misdemeanor Drug Offenses
Assault and Battery
Embezzlement
Examples of cases which may be scheduled for preliminary exam
Felonious Assault
Retail Fraud 1st Degree
Home Invasion
Armed or Unarmed Robbery
Criminal Sexual Conduct
Felony Drug Offenses
Larceny
Weapons Charges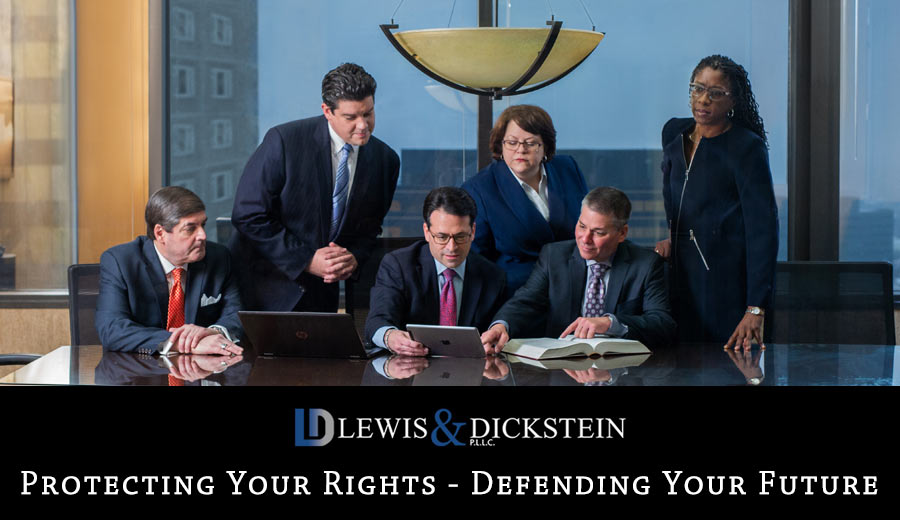 Getting the Best Results with any Judge in the 43rd District Court
The attorneys at LEWIS & DICKSTEIN, P.L.L.C. regularly appear in the 43rd District Court, and we believe we have a mutually respectful relationship with the judge and the court staff. Judges demand preparation, professionalism, and legally-sound arguments. They have zero tolerance for less than first-class lawyering, and we deliver first-class representation every time. If you want an attorney who is highly effective, respected, and who will give you the best chances of success, the defense team at LEWIS & DICKSTEIN, P.L.L.C. is your best bet. If you have a misdemeanor or felony case before the judge in the 43rd District Court in Hazel Park, call us and we will find a way to help you.
Call us today at (248) 263-6800 for a free consultation, or complete a Request for Assistance Form and we will contact you promptly.
We will find a way to help you and, most importantly,
we are not afraid to win!